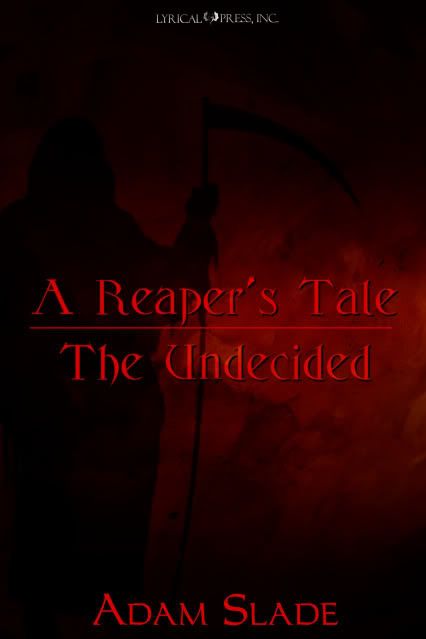 My name is Adam Slade, and I write humour (usually in the form of humorous fantasy). My reason for writing humour can be summed up in four words. 'To make people laugh.'
Okay, see ya later, guys and gals!
"Ow, ow, OW! Cut it out! Geeez..."
Apparently Dolly thinks elaboration is required. Lemme see...
First up, my obligatory pimp:
Right, onto the meat. Yum.
All my life I've played the fool for the entertainment of others. Anything to get a smile, pretty much. For a time, I wanted to be a stand up comedian, but was very shy (and still am to a degree), and the thought of standing up in front of hundreds of people terrifed me. As you can imagine, that would make a stand up career tricky, to say the least. Despite my love of making people laugh, when I began to write a couple of years ago, my first work was a rather serious fantasy novel. There was the odd light scene and snippit of sarcastic dialogue, but it was mostly, doom, gloom 'n fightin'. After that, I wrote a variety of genres of short stories, but again, there was no humour.
Then came 'A Reaper's Tale.' Hooo BOY, I loved writing that. The main character, Mal, is almost as sarcastic as I am, and the secondary main character, Amy, was about as perfect a straight-woman as I could have asked for. From the first word till the last, I had a riot. Even the editing was fun... to begin with, anyway.
Since writing (and selling) Reaper, humour writing has been on my brain, and I'm not sure why it wasn't before. It entertains, it produces larfs, and it's great fun to write. I can have the most ridiculous events, coupled with dialogue that any "serious" genre couldn't get away with. Couple it with fantasy (as I often do), and I have complete free reign! (For some great examples of what fantasy allows you to do, see Julia Knight's guest blog from a couple of weeks ago. Also, buy her books.)
My current project is a sequel to Reaper, and I'm having a riot pratting about on the page. I also produce a humorous serial blog called Gumshoe Casefiles, which is about a fictional sarcastic private eye named Frank Peterson. It's basically a spoof of old fashioned noir detective stories. I'm slow to update it, as I have to put my paying writing first, but I'm thoroughly enjoying writing that, too.
I'm not sure what else to put, to be honest, so I'll say that I'm happy to answer any and all questions (keep 'em PG), and leave it at that.
PS - May 17th. My book. You buy.